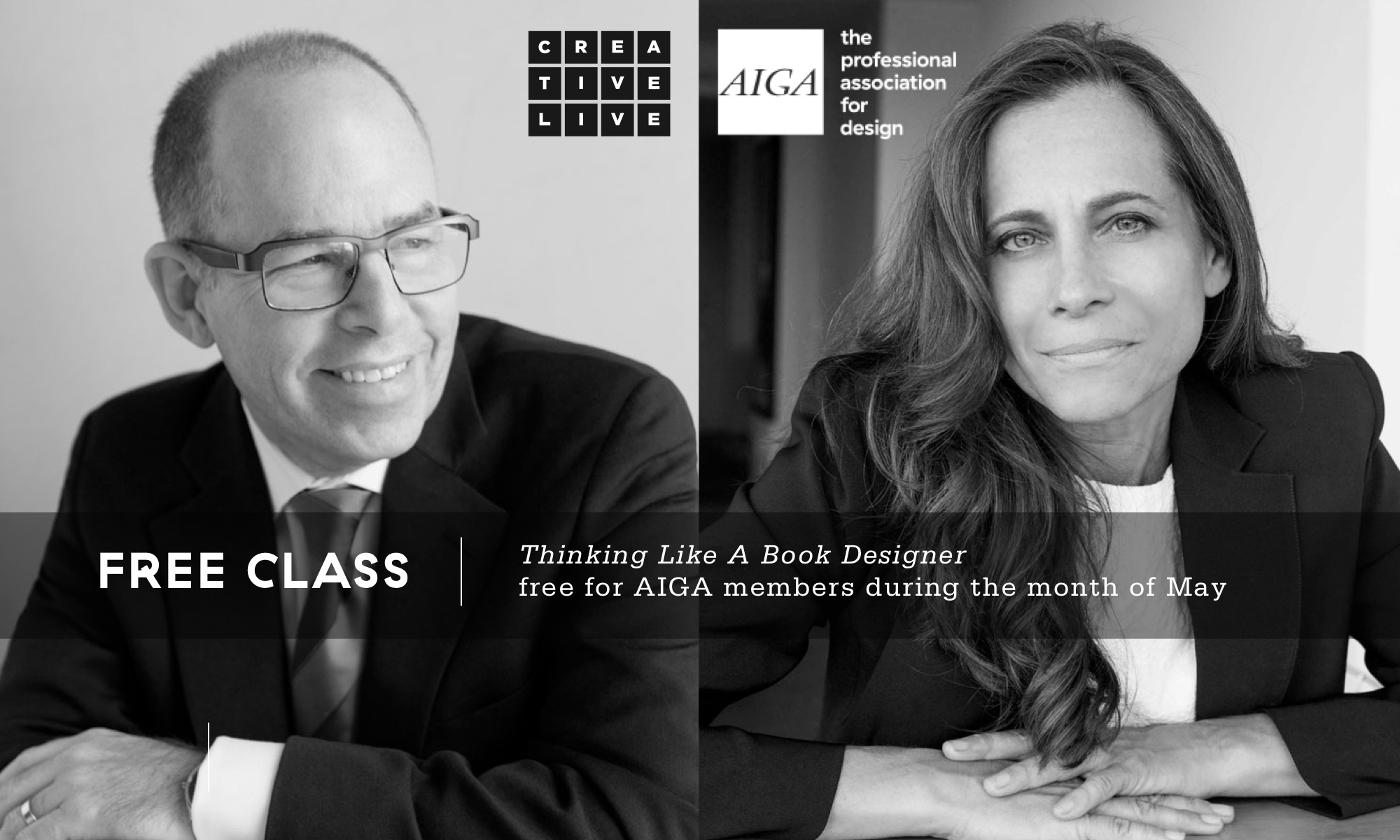 Check out our latest membership perk! Now through  May 31 your membership gives you access to an exclusive AIGA member course "Thinking Like A Book Designer" with AIGA Medalists Jessica Helfand and Michael Bierut. A $79 value for free!
A promo code will be revealed to members upon login at aiga.org/creativelive-discount beginning May 1.

Your membership continues to give you 30 percent off all CreativeLive courses and helps AIGA continue our efforts to bring you a diverse set of benefits and professional development.