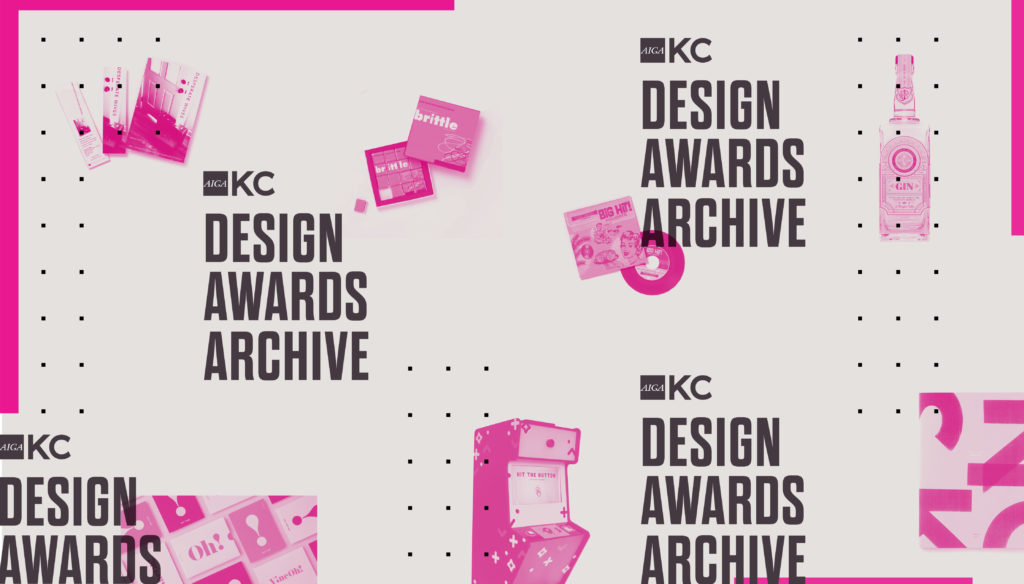 AIGA KC Design Awards Archive
Think back with us. The year is 2004. MBB is still Muller & Co. Hallmark just designed Barbie's 45th birthday invitation. And Tad Carpenter is a student, working on KU's Kiosk Magazine. Such was the state of Kansas City design when the AIGA KC A Awards hit the scene.
In the 17 years since, the awards have documented the best of local design, while each exhibit catalog marks the next chapter in our story—the story of big clients that have come and gone, one-person shops turned thriving studios, and the unique trajectory of individual designers. From local heroes to national celebrities—it's all there.
The time has come to dust off those catalog covers, brush up on our story, and share it with the greater design community. Throughout the year ahead, an AIGA KC-led team will scour the A1-15 annals, documenting winning work and the designers responsible for it, to create the A Awards Archive website. Alongside Propaganda3, we'll transform this mountain of data into a rich (and searchable!) digital archive, preserving and celebrating our visual legacy for future generations.
Now, jump back to the present. Building an agile and robust virtual archive—from scratch—in 2021 is no small feat. AIGA KC is committed to investing whatever people-power is required to build this archive. But we need support to make that happen. We need you. Maybe you're a past winner, wanting your story told? Or a design enthusiast, who recognizes the importance of preserving our history? No matter the reason, your support is deeply appreciated and vital to our efforts.
The next chapter in the Kansas City design story is unfolding before you. What part will you play in it?
For more information and to learn how to donate to the Design Award Archive project, please contact Kristine at sponsorship@kc.aiga.org.