Senior Scholarship
Below you'll find this year's winners and judges. Check back later for updates on next year's scholarship application and judges.
---
2017 Winners
Amy DeHart, University of Kansas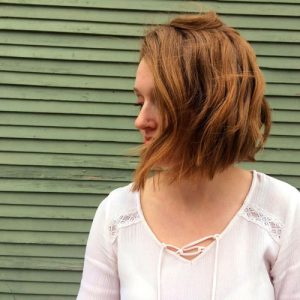 Midwest born and raised, Amy DeHart is a young graphic designer graduating from the University of Kansas, Visual Communication program in spring of 2018. As a designer and doer, Amy likes to get things done and get them done well. She has a passion for creating unique design solutions rooted in an attention to detail. Amy's strong creative process enables her to create thoughtful work driven by concept, rather than individual style. Working off the computer and incorporating the handmade is one of her favorite parts of design as well. When she's not designing, Amy enjoys re-reading books, drinking lots of tea, cooking, and being a dog mom.
Chloe Hubler, University of Kansas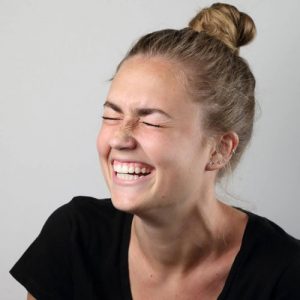 Chloe Hubler is a senior Visual Communications student at the University of Kansas. As a graphic designer, Chloe enjoys branding, publication design, illustration, and font design. As a human, Chloe enjoys eating, laughing, drinking excessive amounts of coffee, wearing overalls, and staying stressed and busy.
---
2017 Judges
Michael Epperson, Group Creative Director [VML]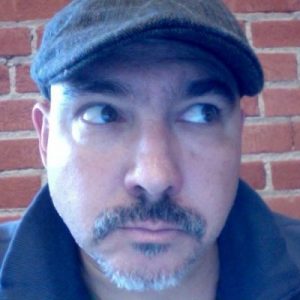 Bringing over 20 years of international design experience to my role as Group Creative Director at VML, I mentor my teams in delivering award-winning work to a diverse range of clients, including Ford, MasterCard, Darden Restaurants, SAP, Water.org, American Century Investments and Dignity Memorial. Our creative teams work closely with VML's range of user experience, media, social, planning and strategy specialists to develop innovative design thinking and creative solutions to a range of digital marketing problems. My past and continued experience teaching design, typography, multimedia and portfolio development at the university level gives me the insight and interest to recruit and develop young creatives in our internship program.
Beautiful solutions. Eppelheimer Graphic Design is Marianne and Michael Eppelheimer, respectively, Swiss and American designers living in Kansas City, Missouri, raising a Swiss-American son and daughter. Marianne and Michael met while at the Basel School of Design in Switzerland, attracted by their common love of typography, formal beauty, art, food and music. We bring communications projects from concept to completion, on screen and paper, on walls and buildings. We have designed identity systems, publications, advertising, trade fair environments, websites across devices, apps and software GUIs. We have designed for musicians, museums, restaurants, architects, software, construction, and more. We really love what we do and do it very well.
Michael Ong, Team Lead – Video + Motion Graphics [Hallmark]

Originally a native Malaysian, Michael Ong graduated in the US with a BFA in Graphic Design and a BS in Broadcasting and Film. He began his career as a motion designer, and eventually became the Creative Director at T2 (now Hint), Kansas City's premier production and post production enterprise. In the 16 years with the company, he has worked on numerous award winning motion graphics, digital special effects and finishing of national/regional commercials, feature films/documentaries and experiential design projects.
In 2010, he took the role of an Associate Studio Manager of the Multimedia Studio at Hallmark Cards, Inc., leading the team that delivers technologically driven digital content beyond the traditional ink-on-paper greetings. In 2012, he became the Studio Manager. The following year, the Multimedia Studio merged with the Photography Studio to expand it's range of capabilities, resulting him to become the Video and Motion Graphics Team Lead for the Union Hill Studios. His team produces a variety of video content for the corporation's marketing effort from National TV Commercials, to weekly series on YouTube channel.
Outside Michael's day job, he continues to work on graphic design projects, photography, and fine arts. He also sings with the Heartland Men's Chorus. He is instrumental in the many multimedia productions of the Chorus' signature Musical Documentaries.
Suba Nadarajah, Director of Design [VML]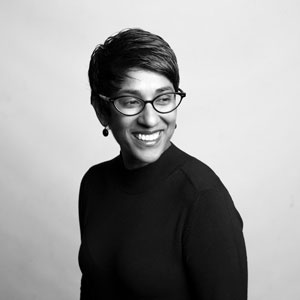 Suba is originally from Malaysia and has spent the past 20 years in Kansas City, working at such places as River City Studio, Bernstein-Rein, Blacktop Creative and Hallmark before landing at VML as director of design. Suba's position at VML is a new one for the company. As director of design, her focus will be on special branding, logos and design-focused projects. She'll work alongside clients' teams and the creative services team to provide design inspiration, while also taking on design projects and sharpening the company's focus on the craft of design.
While at Hallmark Gold Crown, Suba served as the creative director for the retail visual merchandising creative team. Her responsibilities included the company-wide creative direction, creating store canvas style guides, and controlling the quality of the work and brand development. Suba also worked alongside the president of retail as part of the strategic planning and branding for their business. She has a passion for cultivating and motivating creatives.
Prior to Hallmark, Suba was a senior art director/brand designer at Blacktop Creative for three years, preceded by a decade with Bernstein-Rein as senior art director and interim creative director. Over the years, she has worked very closely with major regional and national brands such as Walmart, McDonald's, Sprint, Bayer, Disney and Godfather's Pizza. Suba has also served as an adjunct professor at her alma mater, the University of Central Missouri, teaching guerrilla marketing and design trends and research. She currently teaches Branding and Design Systems at KCAI.
When not designing or putting finishing touches on the home she designed and built, she teaches meditation; is an aspiring equestrian; is madly in love with her blue merle Sheltie; loves traveling, mad about mid-century modern furniture, Pilates, cooking and photography; and is an avid power walker.