When March for Our Lives happens on the 24th, we want to lend our design skills to powerful voices. We'd like to help turn the mantras, slogans and statements students and families hope to carry on posters into art. Our vision is simple: marchers send us what they'd like to say and we'll mobilize designers across the city to design and print them for pick up on March 24th.
If you'd like to get involved, start by downloading the provided template, then click the button below to view our sheet of real sentiments from students, families and marchers. From there, make something that passionately amplifies the voices of this revolution and upload it to our file storage as a high resolution PDF. Then AIGA KC will select designs for print and distribution at the march.
Please know that uploading your design is an agreement to distribute that artwork for the sole purpose of this activation. Participation ensures your approval of AIGA KC posting a gallery of every design on our Facebook page for the world to see and share.
RSVP for the march on Facebook
AIGA's End Gun Violence poster campaign
Poster Gallery
Click here to download and print: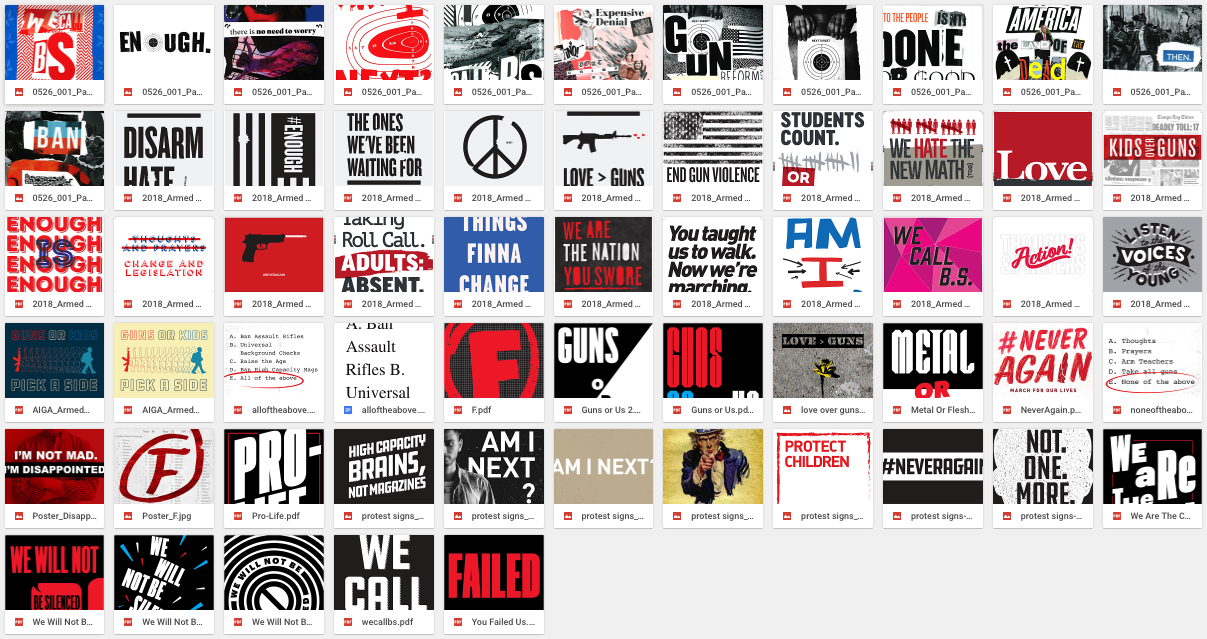 Having trouble uploading your design? Send it to info@aigakc.org.