One west-coast marketing master + one northwest interactive designer + one midwest cultivator of responsible design × six provocative questions = zero sleepy slideshows. Now that's a formula for inspiration.
Representing 360 degrees of the design world, the collective expertise of Joe Stitzlein (Global Creative Director for Marketing at Google), Jennifer Sukis (Associate Creative Director at Frog Design) and Dawn Hancock (Founder + Managing Director of Firebelly in Chicago) covers a diverse range of disciplines.
Friday, April 26, these three heavy hitters of design will come together in Kansas City and we'll throw six provocative questions at them for you. This is not your average dog-and-pony portfolio slideshow. Don't miss this rare glimpse into what makes these movers and shakers tick.
Friday, April 26
Registration and Social Hour: 6:00 pm
Program: 6:30 pm
Advance Registration
Student Members: Free
Members and Students :$5
Nonmembers: $10
At the Door
Student Members: $5
Members, Students: $10
Nonmembers: $20
Where
AIGA/AIA Offices
1801 McGee
Kansas City, MO
Questions? Contact programming@aigakc.org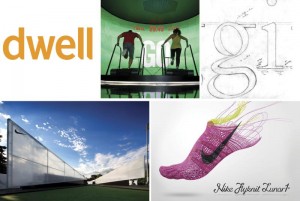 Joe Stitzlein of Google
Freshly appointed as the new Global Creative Director at Google, Joe Stitzlein has served Fortune 500 brands, governments, technology leaders and Olympic athletes in the creation of iconic brand communications and consumer experiences.
Before joining Google in March, Joe was Global Brand Creative Director within Nike Brand Design, where he focused on delivering Nike's product to consumers by creating memorable and powerful brand experiences for the athlete. Prior to Nike, he helped build brand communications and experiences for Apple, FedEx, Herman Miller, P&G, AIGA, Pixar and Dwell magazine.

His work has been featured in Adweek, the AIGA annual, the Annual of the Type Director's Club, Graphis, PDN Magazine, fastcodesign.com and at the ATypI Conference, among others. Joe has also worked at Landor Associates, Stone Yamashita Partners, Chronicle Books, Pentagram and CKS Partners. He graduated from the College of DAAP at the University of Cincinnati.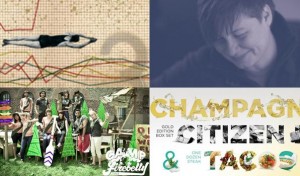 Dawn Hancock of Firebelly
Dawn Hancock, Founder and Managing Director of Firebelly, is committed to cultivating connections between human beings and ideas, inspiring conscious thought and action. As early advocates for socially responsible design, Firebelly pioneered an ethic that values honesty, empathy and Good Design for Good Reason™.
In addition to operating Firebelly design, Dawn Hancock is committed to design outreach. She launched socially-minded The Firebelly Foundation, and through it established the Humboldt Park nonprofit Reason to Give, and runs the 10-day intensive Camp Firebelly for young designers. Most recently, she started Firebelly University, an entrepreneurial incubator that emphasizes taking risks and doing good. As Community Outreach Chair for AIGA Chicago, she created a mentorship program. She holds a BFA in Visual Communication from Northern Illinois University.
Jennifer Sukis of frog
Jennifer, an Associate Creative Director with Frog Design in Seattle, explores how to translate experiences into design by empathy. Recently, she drove across the country in search of answers to questions about choices and change, turning those stories into a book, To Be Brave. 
Prior to joining frog, she cofounded the firm, Principle, as well as worked with Rigsby Design on traditional print and branding. Jennifer has been recognized as a speaker at The Creative Summit 2010, AIGA Next Conference as well as by HOW, Communication Arts and Print among others. Jennifer earned a BFA in Visual Communications from Kent State University.