October 1st Design Futures Event
8:30am Check-In
9am-10am Panel Presentations
10am-12pm Workshops
Panel Presentations
Michael Ong (Hallmark Union Hill)
Lindsay Tippett (Hallmark/AIGA)
Lance Flores (BALDWIN)
Micah Hair (MBB)
Anna Downer (VML)
Workshops
For Students: Rapid Prototyping with Danielle Young (Hallmark)
.
Panelists
Lindsay Tippett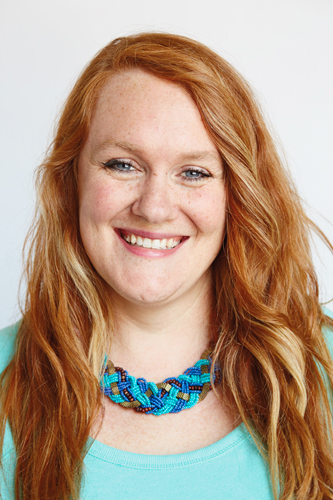 Lindsay Tippett is a Kansas City based graphic designer with 7+ years in print design with studio, agency, and corporate experience. She's a thinker, maker, influencer, leader, collaborator and crafter. Lindsay currently exercises her love of research, innate understanding of color, and insight for emerging trends as a senior designer for http://www.hallmark.com/ in the Trends Studio where she conceives and executes company-wide style guides, develops the annual trend creative forecast, is an editor for Hallmark's Creative Studios' blog: http://www.thinkmakeshareblog.com/and leads the team producing original content for https://www.instagram.com/hallmark/.
In addition to her design practice and career, Lindsay is an active member in the design community and serves on the http://kc.aiga.org/about-us/about-aiga-kc/leadership board as the Vice President of Programming where she leads a team in facilitating and executing design events around the community as well as working to advance design as a professional craft, strategic tool and vital cultural force.
Micah Hair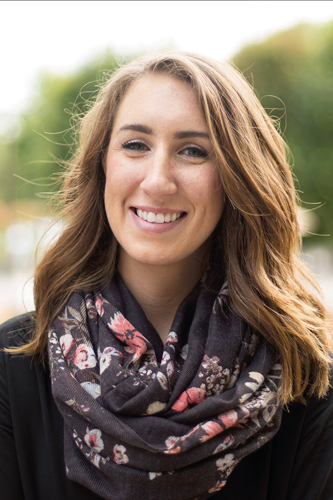 Micah Hair is an Art Director at Muller Bressler Brown in Leawood. Her time at MBB began three years ago as an intern in the summer of 2013. Upon completion of the internship, Micah was hired on full-time and has been art directing and designing for MBB's diverse roster of clients and partners ever since. Her work spans the healthcare, technology, higher education and finance industries, as well as non-for-profit organizations and fireworks. Yes, fireworks. Experience includes work in traditional media, web and app design and virtual and augmented reality. Micah graduated from Avila University in 2013 with a B.F.A. in Art with a Graphic Design concentration.
Lance Flores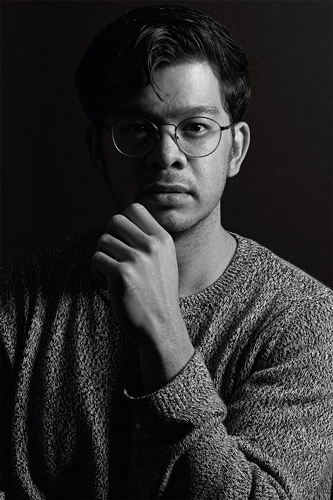 Lance Flores is currently an Art Director for BALDWIN, a Kansas City based clothing and lifestyle brand. Prior to BALDWIN, Lance spent time with MMGY, the largest integrated marketing firm in travel, and Barkley, one of the largest independently owned agencies. He loves typography, photography, branding and illustration. He's an avid instagrammer who also frequently paints murals and enjoys the company of nice people. He's worked with clients such as Nike, Dairy Queen, Cole Haan, Ball Canning, Lufthansa Airlines, Music Bed and more.
Anna Downer
Anna Downer is a Kansas City native and currently an Art Director at VML. She started her career 6 years ago in Portland, Maine before moving back to Kansas City in 2012 to work for Meers Advertising where her 2015 work for the United Way of Greater Kansas City made her a finalist in the 2015 OBIE Awards. Now at VML, Anna helps lead the creative team on Bridgestone. She's had the opportunity to work on both digital and traditional campaigns from websites, social, broadcast television and radio. Clients have included; The United Way of Greater Kansas City, Blue Cross Blue Shield of Kansas City, Bridgestone Golf, Bridgestone Commerical, QuikTrip, Hallmark and Massachusets General Hospital.
In her spare time, she runs her own invitation business, working with brides and Minted.com. She holds a BFA in graphic design with a minor in art history from the University of Missouri in Columbia.
.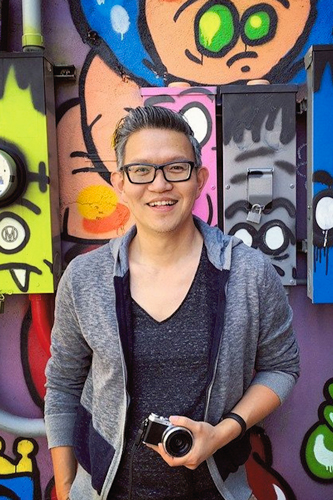 Originally a native Malaysian, Michael Ong graduated in the US with a BFA in Graphic Design and a BS in Broadcasting and Film from University of Central Missouri. He began his career as a motion designer, and eventually became the Creative Director at T2 (now Hint), Kansas City's premier production and post production company. In the 16 years with the company, he worked on numerous award winning motion graphics, digital special effects and finishing of national and regional commercials, feature films, documentaries and experiential design projects.
In 2010, he took the role as an Associate Studio Manager of the Multimedia Studio at Hallmark Cards, Inc., leading the team that delivers technologically driven digital content beyond the traditional ink-on-paper greetings. In 2012, he became the Studio Manager. The following year, the Multimedia Studio merged with the Photography Studio to expand their range of capabilities, resulting him the change of position to be the Video, Motion Graphics & Sound Team Lead for the Union Hill Studios of Hallmark. He oversees the production of the majority of Hallmark's video content for social and online marketing, including seven weekly shows on Hallmark and Community, Hallmark's latest YouTube channel.
Outside his day job, he continues to work on graphic design work, photography, and fine arts and he also sings with the Heartland Men's Chorus. He was instrumental in the many multimedia productions of the Chorus' signature Musical Documentaries such as their recent production of the critically acclaimed concert "I Am Harvey Milk" by Andrew LIppa.
Michael Ong's love for the Arts and Performing Arts extends beyond his work. He is married to his husband, Eric Magnus, the Artistic Director of The Barn Players and they currently reside in Roeland Park, Kansas.