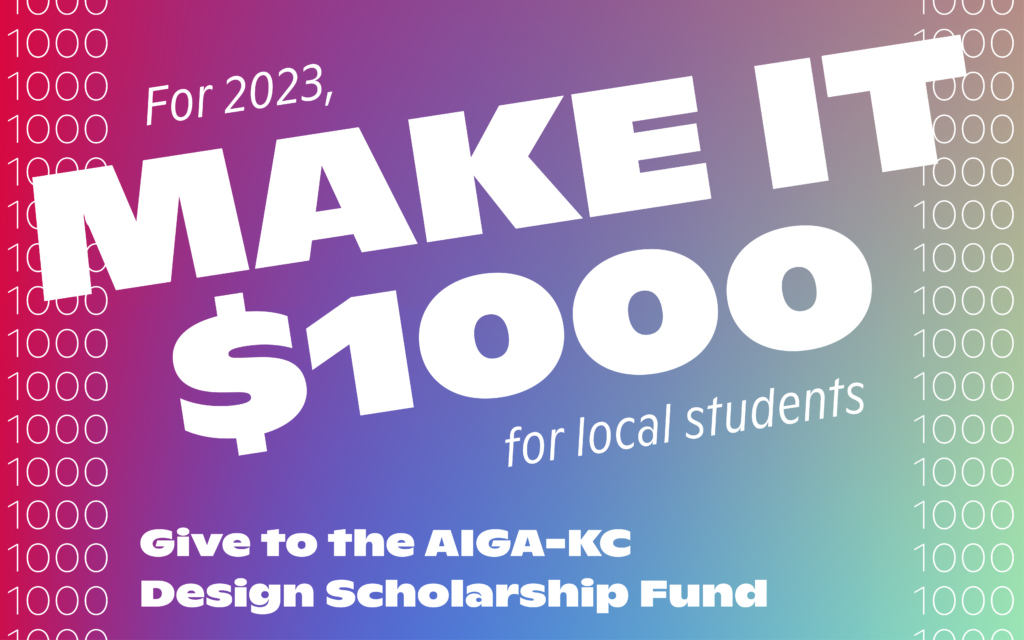 MAKE IT $1000
Give to the AIGA-KC Design Scholarship Fund
To honor first-generation students pursuing higher education, we ask our AIGA Kansas City region to join this effort to make these scholarships more substantial and meaningful to students, this year and in the future.
On Giving Tuesday, November 29, we are asking you and your organization to commit a charitable donation to AIGA Kansas City (501c3) to directly help fund this year's scholarship. By giving to this scholarship fund, we will be able to distribute more than our current funding allows, which is $750.
Our goal is to make this year's Design Scholarship $1000. Help us get there!
For every $1000 we receive beyond this range, we will expand the scholarship to be available to an additional student.
Donate below or send your check, made out to AIGA Kansas City to:
AIGA KC
1801 McGee St #100
Kansas City, MO 64108